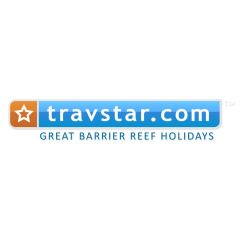 Travstar Packages
Travstar is a Cairns based Australian Retailer & Wholesaler of Queensland Holidays.
We Create custom made accommodation and tour holiday packages. "Ask a Local" is our motto. We endeavour to provide first hand advice & unique, tailor made holiday packages for our customers.
Our consultants visit and experience all the accommodation and tour options promoted on our web sites so we are able to pass our first hand knowledge on to our customers.
We specialise in creating Holiday Packages for visitors to Cairns & the Great Barrier Reef.
Our Office is open 7 days and is located in Cairns City. If you need some advice or help planning your holiday in North Queensland call us and one of our friendly consultants will be happy to help.
Enquiries and bookings:
Please send all enquires regarding accommodation, tours and packages via the enquiry form in the appropriate page.
General enquiries should be sent to:
info@travstar.com
Phone enquiries from within Australia:
1800 663 396
International Phone enquiries:
+61 7 40402100
Street Address:
Suite 101
27-29 Wharf St | Cairns
Cairns, QLD, 4870
Australia
5 Listings Found for Travstar Packages
3 night Cairns Scenic Escape






3 NIGHTS PULLMAN CAIRNS INTERNATIONAL

FULL BREAKFAST DAILY | FREE WI-FI

SNORKELLING OR GLASS BOTTOM BOAT
3 Night Cairns Scenic Escape ffers a complete City, Island and Rainforest experience. Stay at the Pullman Cairns International in a stunning City or Harbour view room, full breakfast for 2 daily and free internet. Visit Green Island with Big Cat Cruises and explore magical tropical rainforest with the historical Kuranda Train and Skyrail. Pullman Cairns International is in the heart of the Cairns CBD. ...more info
6 Night Cairns Ultimate Getaway






3 NIGHTS AT CAIRNS INTERNATIONAL HOTEL

3 NIGHTS AT GREEN ISLAND RESORT

ISLAND TRANSFERS & OUTER BARRIER REEF
Green Island Resort closed due to jetty renovations from 17th February - 30th June
Ultimate Cairns Getaway Package

offers the ultimate in value, price, inclusions and relaxation. Save $$$ on this package, and enjoy the best that Cairns has to offer.

...

more info
Romantic Reef & Rainforest






3 NIGHTS SILKY OAKS LUXURY LODGE

3 NIGHTS GREEN ISLAND RESORT

OUTER BARRIER REEF TRIP | SEMI SUBMARINE TOUR

MANY ACTIVITIES INC. CANOES, SNORKELLING ETC;
The 6 night Romantic Reef and Rainforest is perfect for couples. From rare rainforest wilderness to a tranquil beach paradise your getaway will be one of elegance and ease ...more info
Riley & Green Island Paradise






GOURMET BREAKFAST DAILY + $200 CREDIT

4 NIGHTS PANORAMIC KING @ RILEY, CAIRNS

3 NIGHTS GREEN ISLAND RESORT

SUNSET DRINKS, BEACH HIRE, ETC...

PREMIUM OUTER BARRIER REEF TRIP
7 night Riley & Green Island Paradise - Stay in the best room at Cairns newest hotel! $200 bonus credit to use in restaurants! Breakfast daily! 4 nights in a Panoramic King Sea room at Riley. Soak up 3 nights on an island paradise, Green Island Resort. Premium Outer Barrier Reef daytrip with semi-submarine tour and many extra inclusions.
...
more info
Ultimate 9 Night Luxury Escape






3 NIGHTS SILKY OAKS LODGE

3 NIGHTS PULLMAN CAIRNS INTERNATIONAL

3 NIGHTS GREEN ISLAND RESORT

FULL BREAKFAST DAILY | OUTER REEF PACKAGE

KURANDA TRAIN & SKYRAIL DAYTRIP
9 Night Luxury Escape is the perfect pamper package where you can experience 3 nights in a Treehouse in remote Daintree rainforest with a swimmable clear river and relaxing activities such as canoeing, yoga and tennis. The perfect grown-ups getaway. Then head to the Pullman Cairns International for 3 nights smack-bang in the centre of the city, restaurant and marina precinct. Enjoy a day on the Kuranda Train and Skyrail followed by 3 nights at Green Island Resort including return ferry transfers, an Outer Barrier Reef trip and sunset drinks daily..
...
more info
Viewing 1 to 5 of 5 listings