TRUSTED LOCAL BUSINESS
Our office is located here in Cairns just 45 Minutes from Green Island. Each month we book and look after hundreds of guests travelling to the Green Island.
Our team know all about the packages, accommodation and attractions Green Island has to offer and have experienced them first hand.
We have created some unbeatable Green Island packages including transfers from Cairns resort accommodation and a Great Barrier Reef tour from Green Island.
If are looking for some advice on Green Island options we are only a phone call away. We can help you find and book the ideal island experience for your family & friends.
Call our local office and speak with one of our friendly consultants on 1800 663 396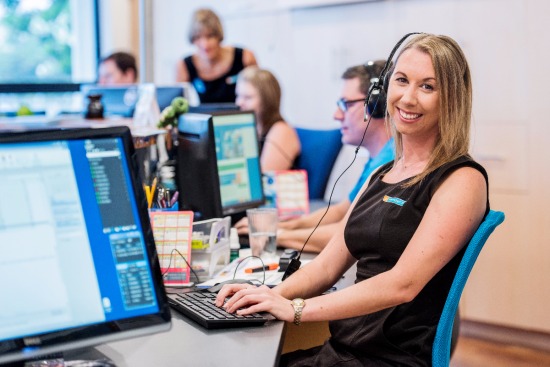 GREEN ISLAND TESTIMONIALS
I would like to thank all the crew for looking after my wife when she was ill,the tour was excellent and i recommend everyone to use Travstar to do the Green Island Tour,to all the staff and crew in both legs of the journey to the island a very big thank you.Michael from Sydney.
Posted By Michael Psirakis
Great Adventures Island and Reef
Dear Natalie and Gene,

Thanks for your terrific service. Both my daughter and myself really enjoyed the two trips booked through Travstar.

What I really appreciated, on perusing the so many day tour options on your website, was the very detailed description of each tour plan, with times and features and itinerary all provided. That was of great assistance.

Thanks again
Posted By Peter Femhel
The trip was very well planned by the agent and will again only travel with Travstar
Posted By Kripa Murthy
Thank you travstar for an unforgettable experience.
Green island resort met and exceeded our expectations.
We enjoyed all the inclusions in our package, thank you for making our holiday so Easy and cost effective!
I have so many amazing stories to share with friends and loved ones - the most beautiful memory having the opportunity to swim/ snorkel with the sea turtles :)
Posted By Rebecca Attuell
Ultimate Island and Port Douglas
Well what a week we had. It was fantastic, wonderful, amazing and lots of other superlatives as well. I just wanted to let you know how much we enjoyed absolutely everything about the package you put together for us and say a big Thank-you.

I intend to post on Trip Advisor so that other people can see what a great deal Travstar put together.

Many, many thanks.

Elaine and Harold Franklin
Posted By Harold & Elaine Franklin
My partner and I had three awesome days at Green Island. The staff in particular were extremely friendly. The facilities were what we expected at all levels. Great value for money and extremely romantic.

Brian Pearson Christchurch NZ
Steve Mobbs Christchurch NZ
Posted By Steve Mobbs