Oiled Massage Green Island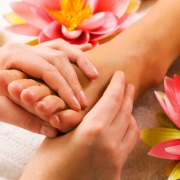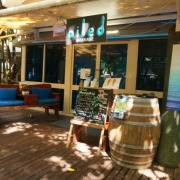 Oiled Massage Green Island
Massage on Green Island
Custom design your massage experience
Extensive massage range
FROM $20 PER PERSON
---
Inc. all levies & taxes

Oiled Massage Green Island Info
Oiled Massage - Green Island

Relaxation massage in Tropical North Queensland. Conveniently located on Green Island. We offer a range of massage options which include, Oil Shiatsu, and our signature massage "oil". We also offer something to the traveller, who may have received a little too much of the northern sun. Soothing care using our quality moisturizing cream. So if you are thinking massage, think "oiled."

A sanctuary for the ultimate in relaxation, you'll find Oiled Massage Salon at Green Island Resort will help you to unwind, relax and rejuvenate during your tropical island escape.
We have a wonderful range of massage options including our signature massage Oil, Shiatsu and Reflexology. We use only pure Australian golden jojoba oil as our base oil, blended with your choice of beautiful aromatic oils to tailor your massage experience.
A delightful sample of our massage range designed just for you awaits.
Oil Massage: For the ultimate in relaxation, experience our signature massage expertly soothing upper and or lower body with soft to deep tissue massage.
Oil Shiatsu: Our own unique style, combining the slow soothing motion of relaxation oil massage with traditional Japanese acupressure point Shiatsu with soft to deep tissue massage.
Head Shiatsu: Combining tension relieving shoulder to neck massage with traditional Japanese head Shiatsu.
Foot Massage - Reflexology: Pamper and enjoy a good old fashioned foot massage!

Hot Stones: A specialty massage using smooth heated stones. Deeply relaxing.