Marineland Melanesia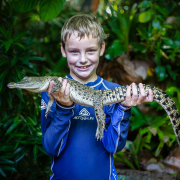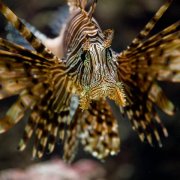 Marineland Melanesia
Crocodiles, Aquariums & Melanesian Tribal Artifact
The Largest Crocodile in Captivity
Tribal Artifact Museum.
FROM enquire PER PERSON
---
Inc. all levies & taxes

Marineland Melanesia Info
Marineland Melanesia;

Marineland Melanesia is a family owned and operated business on Green Island on the Great Barrier Reef making it the only coral cay with Crocodiles. Also on display is one of the world's largest collections of Melanesian Tribal Artefacts, an amazing display of Aquariums and an extensive gift shop!
The Island King " Cassius" is a 5.48 Meter/ 17ft. 11 Inches monster Crocodile! He weighs more than 1 Ton and is estimated to be more than 110 years old. Cassius is fed regularly at Marineland Melanesia's Daily Croc Feeding Shows! George Craig, Croc hunter and founder of Marineland Melanesia, likes to feed Cassius himself and boasts an almost 30 year old bond with the beast.
Croc Feeding Shows feature every day at 10:30am & 1:30pm ;
You will first hand witness a crocodiles brute strength and true jaw power -this is when you will realise why they have a reputation as man-eaters! Witnessing a half ton croc launch itself out of the water to grab it's food with several tonnes per inch² of closing pressure is something you will never forget.
You will also have the very special opportunity to hold a real baby Crocodile.- Bring your Camera!
The Museum;
Marineland is also home to the G.J.C Collection, one of the world's most extensive collections of Tribal Art. George. J. Craig is one of the most respected collectors in the category and is extremely proud to show off his collection of priceless pieces, collected from around the Melanesian Region.
George's collection of artifacts is displayed all throughout Marineland and combines with the Crocodiles and gardens to create the truly remarkable atmosphere you will experience during your visit. You will feel as though you are deep within a Melanesian jungle, surounded by authentic tribal art with timeless beasts watching over you.
Special Offer!
Resort Guests have UNLIMITED Re-entry into Marineland Melanesia for the duration of their stay.
Marineland Melanesia Rates
Need Help With Your Booking?
Our Cairns Office is open again in 10 hours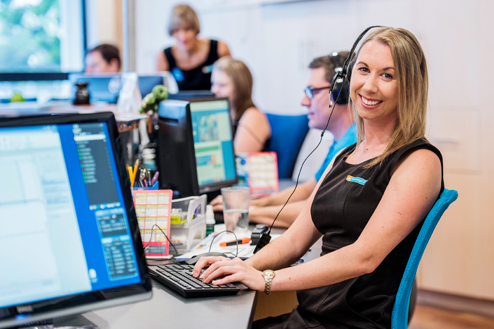 About Travstar Booking Requests
There are some things a computer can't do.
We love helping people plan their holidays and we want to make sure we get it right.
Some holiday packages can be quite complicated with multiple tours and accommodation, pick-up times and extras.
That's why every booking made through a Travstar Website is checked by our local consultants.
It takes a little bit longer to get your tickets but we want to make sure everything is going to run smoothly for you.
How long wil it take to get my tickets?
Our team are alerted to new booking requests as they come in. During office hours you can expect to have your tickets within an hour or two.
After office hours your tickets may take up to 12 hours to arrive.